Night Face Packs For Younger Skin
#facepacks #youngerskin #nightfacepacks
Your skin needs much care, particularly after the teens. After you cross the 30s the signs of ageing start to appear on your skin. If you do not stop them, then they would ruin the skin, and there will be early wrinkles, age spots and fine lines.
Your skin will also look dull as it will lose all its glow. There are many other causes for this such as pollutants, lifestyle, stress and not taking care of skin.
Although, sometimes you are too lazy to care for the skin. So, you go to salons for facial treatments. They charge you with high prices & use the chemical products.
Salon treatments can make the skin damaged in a long run. The skin is very sensitive, & you must rely only on the natural products if you want a permanent, healthy & glowing skin.
Homemade natural beauty remedies can repair & strengthen the skin & make it youthful as well. These face packs are well-suited for all skin types & do not cause any irritation or skin allergies.
Here are some powerful face packs to make the skin fair, young & glowing. Night Face Packs For Younger Skin.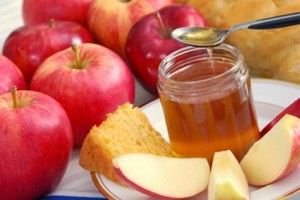 Glycerin, Lemon And Rose Water
Mix 1 tbsp of glycerin, one tsp of lemon juice & one teaspoon of rose water. Apply this mixture on the face & neck and massage for 10 minutes. After 20 minutes you might rinse it off with cold water.
Cucumber Slices & Oatmeal
Wet your face with the rose water & then scrub it with oatmeal for 10 minutes. Later, wash the face & rub cold cucumber slices on the face. After the procedure apply some moisturiser.
Milk Cream & Rose Water
Milk cream is one of best moisturizers & may make the skin fair. Mix 1 tbsp of milk cream with 1 tsp of rose water. Massage this on face for 5 minutes & leave it for 15 minutes. Later clean off with the lukewarm water.
Vitamin E Capsules & Rose Water
A natural way for simple & easy skin care is to use Vitamin E capsules & rose water. To make the pack, buy few vitamin E capsules from the chemist. Take these soft vitamin E capsules (two are enough) and mix it with 1tsp of rose water. Massage on the face & neck gently for 10 -15 minutes.
Egg White & yoghurt
Mix one egg white & 2 tablespoons of yoghurt or curd. Apply this paste on the face with gentle massaging. Keep it for 15 minutes & then wash off.
Aloe Vera Gel And Olive Oil
Mix one tbsp of aloe vera gel with one teaspoon of olive oil. Apply this on your face and neck with gentle massaging. You can apply this at the time of bed & keep it overnight.
Besan (Gram Flour) And Curd
Mix 1 tbsp of curd with 1tsp of besan and mix well. Apply this on the face & keep it for 15 minutes. Later, wash with cold water.
Photo credit : http://www.thefitindian.com/wp-content/uploads/2014/04/Apple-and-Honey-Face-Pack.jpg