Simple Home Remedies For Beauty problems
#Beauty #nailcleaner #kiwi #Eyeshadow
There are some of simple beauty chops that you can do at home to beautify your skin. These simple beauty methods may help you to solve most of the beauty problems such as yellow nails, frizzy hair, acne, dull skin & much more.
In this post, we have mentioned easiest probable ways to enhance the beauty and that too within the matter of minutes. Visiting a parlour to correct some small but very important beauty concerns is not always probable both financially & due to time constraint.
However, if you use the natural method to address the beauty problems, your skin may be safe from the harsh chemicals that so used in most parlours. Every lady must know these simple beauty hacks.
Here, we have summed up for the some important methods to solve most of the beauty problems. Have a look at some methods and hacks. Simple Home Remedies For Beauty problems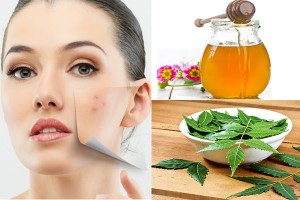 Home Made Nail Cleaner
To make the own nail cleaner, mix 1 tbsp of hydrogen peroxide with 2 tbsp of baking soda. Rub this on the nails & keep it for about 10 minutes. Later rinse off.
Turn Eyeshadow Into An Eyeliner
Mix some Vaseline or olive oil in the powder eyeshadow. Use a small brush & apply it to the eyes as an eyeliner. In this way, we can use different shades of eyeliners & also experiment with new colors.
Kiwi Mask For the Glowing Skin
If you require an immediate glowing skin, use kiwi fruit. Kiwis are rich in vitamin C & makes dull skin look wonderful. Mash a kiwi & apply it to the face with a mild rubbing motion, avoiding the eyes.
Acne
Mash some of the raspberries & add lemon juice to it. Apply this paste on the face. Keep it for fifteen minutes to get rid of acne.
Clean Up Or Declog Skin Pores
To unclog the skin pores. Use the gelatin powder that you can purchase from the market. Mix a two tablespoons of plain gelatin with two teaspoons of milk. Apply it on face using a soft brush. Keep it on until it dries on the face.
Toothpaste For Yellow Nails
There is a great beauty tip to whiten the yellow nails. Put some toothpaste on the nails & scrub for some time. You can prefer a whitening toothpaste that can work the best.
Photo credit : https://s-media-cache-ak0.pinimg.com/736x/1c/f7/5c/1cf75ca0237baa192564a2c42c405c9e.jpg