Home Remedies For Dark Skin Patches
#homeremedies #darkskin #skinpatches
Dark skin patches look rough on the body, particularly when the fair. These nasty looking patches can disappear with the help of certain home remedies. Lemon is a powerful ingredient that can be used on your skin to lighten the problem.
Likewise, even ingredients that have lactic acid or any acid can help lessen the dark patch. The reason for those dark patches on the skin is because of Hormonal problems, sun tan and even ageing.
For example, people who have dark patches on their neck suffer from hormonal variations which is one of the main reasons for the ugly looking patches. Using these home remedies or natural ingredients will help to lighten the skin within a week.
But, make sure to do a skin test before applying it to the skin, just to make sure you do not have the reaction. Take the look at these home remedies for dark skin patches.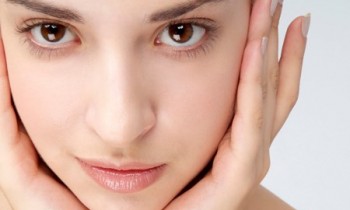 Lemon
Lemon juice is one of the best ingredients you can use on the skin to lighten the dark patches. Cut a lemon in the half, rub the juice on the skin & allow it to dry. Rinse with cold water. After application avoid sunlight for 24 hours.
Curd
In the bowl, add one tablespoon of oats, two tablespoons of lemon juice & one tablespoon of curd. Mix these components well and apply the mixture on the face. Since curd contains lactic acid, that is a bleaching property it will help to get rid of the dark patches.
Orange
Rich in vitamin C & acids, orange is another best home remedy to reduce dark patches easily. You can also grind the peel over the patch or grind the peel to powder & use as a mask.
Milk
Bathe in milk for the continuous period of one week. The lactic acid present in milk would help the dark patches to decrease naturally.
Honey
Apply a honey pack on those dark patches. When the honey pack is dry, apply lemon juice to the honey pack. Knead the juice into the skin and allow it to dry. Rinse with warm water and repeat this home remedy after three days.
Turmeric
In the bowl, add one tablespoon of the turmeric powder. Add one tablespoon of milk & the juice of half a lemon. Mix these ingredients well and apply it on your skin to reduce the dark skin patches. Repeat the process after ten days.