7 Best Hair Masks For Every Hair Type
#hairmasks #hairtype #hairmask #milk #coconutmilk
Due to lifestyle changes, maintaining the hair has become the tough task. The proper usage of harsh chemicals, various hair treatments, hair straightening, pollution and sun damage results in dull, oily, frizzy and unmanageable hair. Maintaining your tresses holds paramount importance because it makes a significant difference to your looks.
Various hair treatments like hair straightening and smoothening contribute to hair loss & hair damage expected to its harsh chemicals. So, put a break to all these & do not waste money on these treatments while you can prepare the hair mask at home & get shiny and silky hair. Try it out and you will find the difference. Read on to 7 Best Hair Masks For Every Hair Type.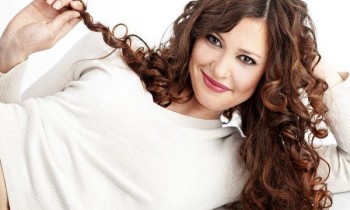 Coconut Milk And Honey Mask:
Whisk together one tablespoon of honey, half a cup of coconut milk & blend it well. Apply it on the scalp & leave it for 20 minutes & shampoo the hair as usual. This hair mask makes hair less frizzy & adds shine to your hair.
Banana, Egg And Olive Oil Mask:
This mask nourishes the scalp & makes those luscious locks shine. Mash up the banana, add one egg (preferably only egg whites). Mix it up with two tablespoons of the olive oil, leave it for 20 minutes and wash the hair with water. Apply this mask only in the month for best results.
Avocado Hair Mask:
Avocado mask is the best solution to treat dull & frizzy hair. It moisturises the hair & leaves the hair silky smooth like never before.
Honey And Almond Oil Mask:
If the hair tends to be frizzy, then this mask comes to the rescue. Almond oil is one of the essential hair oils which helps to prevent the hair fall. It is abundant in vitamin A & E and acts as a natural moisturiser. Mix equal proportions of honey & almond oil and, apply it on the scalp.
Egg, Lemon And Yoghurt:
This protein-rich hair mask assists in strengthening the hair. Lemon prevents dandruff; egg adds shine to your tresses and yoghurt locks the moisture in. Use this mask once in 15 days
Strawberry And Yoghurt Mask:
The juicy strawberries provide glossy shine and are best to treat oily hair. Crush 3-4 strawberries and add two spoonfuls of yoghurt, blend it well and apply it on the scalp and rinse it after 20 minutes.
Mayonnaise :
This mask treats dry & damaged hair completely. Coat the hair with the mayonnaise. The amount to be used depends upon hair length. Wear the shower cap and allow to sit for 20 minutes. Rinse your hair with an ordinary shampoo.