7 Tips For Strong Bones
#bones #calcium #strongbones
When we think of the health, we always think of the weight loss & diet. In this process, we overlook foods that required for our bodies. For example calcium intake: We think of ignoring drinking milk and having food rich in calcium with our diet. It is necessary for our bones. In this post, we are here to discuss few tips to keep our bones strong & healthy.
As bones from our endoskeleton, they are very important, and they are an essential part of our body. The stronger they are, the better and healthier it is for yours. Calcium is not the only thing we required to strengthen the bones. 7 Tips For Strong Bones
There are many other things our body requires for the stronger bones. Read on to know best things you can do to enhance the health of the bones.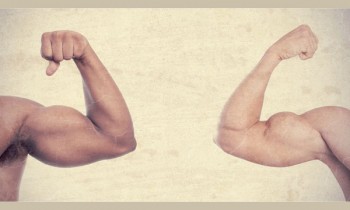 Garlic & onions
Did you know that combining garlic & onions in the everyday diet also helps in strengthening of the bones? It does as these are good sources of the sulphur that help to enhance the health of the bones.
Avoid High-Protein Food
Try to avoid regular intake of high-protein animal foods as it causes the calcium to excreted from the body. It makes the bones weaker.
Reduce Intake Of Beverages
Instead of beverages like coffee & tea, drink a glass of milk. It keeps filled as well as gives the body the much-required calcium & vitamin D.
Exercise Frequently
Make sure, take out someday for exercise daily. You can do simple exercises like taking stairs or run or jog. It helps to stay fit as well as it keeps the bones strong.
Big No To Aerated Drinks!
Avoid aerated drinks. Remember the video where teeth placed in the cokes dissolved overnight? Trust us, it is true. Phosphorus in such drinks causes a body to excrete calcium.
Photo credit : http://www.boldsky.com/img/2015/08/12-1439373249-shutterstock-232666873.jpg